Environmental Assessments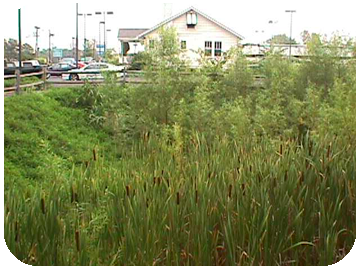 One of the key aspects of due diligence for property transfer and site development projects is the Phase I Environmental Site Assessment (Phase I ESA). IDE, Inc. has been conducting Phase I ESAs according to ASTM Guidelines in Ohio, Kentucky and Indiana for over 12 years for developers, banks, real estate agencies, petroleum retailers, lawyers and other types of property owners. With a staff of licensed professionals, IDE can address the growing array of environmental concerns such as Asbestos, Lead Based Paint, Wetlands, and Indoor Air Quality. While working with Hamilton County on the Construction of the new Cincinnati Reds baseball stadium, IDE was able to assess and quantify the impact of asbestos abatement, lead based paint abatement, subsurface impact remediation, and hazardous materials abatement within a two month period. This allowed the demolition of Cinergy Field and simultaneous construction of Great American Ballpark to proceed on schedule.
Wetland Studies
As site development continues to move further out from urban centers, the potential for encountering wetland areas increases. IDE works with clients to identify and quantify these areas according to U. S. Army Corps of Engineers criteria. IDE can also develop strategies for clients that minimize impact by integrating features into development designs or mitigating losses through the creation of wetland features on the property or the use of mitigation banking and credits.
Lead-Based Paint
IDE's Lead Inspectors are trained in the latest lead inspection technology. IDE's inspectors utilize an XRF lead analyzer to provide instantaneous confirmation of the presence or absence of lead. IDE will prepare a concise report indicating the location and quantity of lead present in the building and advise clients as to what steps may be taken to reduce or eliminate risks associated with lead. IDE will evaluate lead exposure levels and assist in any abatement processes.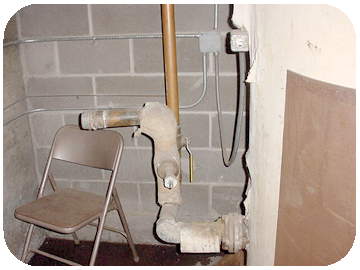 Asbestos
IDE has Building Inspectors/Management Planners certified by the Ohio Department of Health and Kentucky Department for Public Health. IDE's asbestos inspection experience includes commercial, industrial, and residential facilities of all sizes. IDE will perform an initial building survey to ascertain the presence or absence of asbestos- containing material, and will develop removal specifications or an Operations & Maintenance plan. IDE provides project management and will oversee the selection and negotiation of abatement contractors.
Brownfield Re-Development
IDE's experience with Brownfield and Voluntary Action Projects includes a variety of site acquisition and redevelopment projects in Ohio, Kentucky, Indiana and West Virginia. Additionally, IDE is licensed to practice engineering in these states.
As one of the leading due diligence firms in the region, IDE has conducted thousands of Phase I and Phase II Assessments in Ohio, Kentucky and Indiana. Since the inception of the Brownfield and Voluntary Action Programs, many of our assessments include requirements for state VAP eligibility. While some of our clients may not choose to pursue VAP closure and a Covenant Not To Sue (CNS), IDE has conducted a number of VAP studies and completed the No Further Action/Covenant Not to Sue process in both Ohio and Indiana. IDE also has had two of our sites audited by Ohio and Indiana. The findings of the audits indicated that the studies were performed according to state standards and the findings of the Certified Professional were consistent with State Regulatory Authorities.
Due to the tight schedules for development with most of our private clients, IDE has also gained considerable expertise in streamlining the VAP process in Ohio. Recently, IDE completed the entire Phase I/Phase II assessments and obtained a CNS within seven months. The types of sites that qualify for Brownfield or VAP status are diverse. IDE has worked on sites that include shopping centers, dry cleaners, universities, landfills, petroleum processing plants, commercial buildings, industrial plants, and trucking facilities. IDE has completed assessments for both public and private clients including petroleum companies, municipalities, developers, universities, and city and state agencies. IDE has also completed two demonstration projects for the State of Kentucky who is currently considering Brownfield legislation.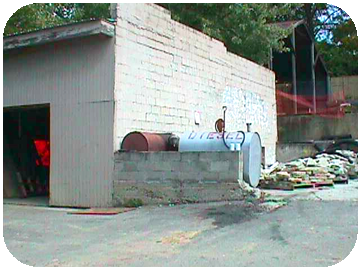 Environmental Compliance Audits/Permits/Training
IDE provides compliance auditing to assist facility managers when evaluating the status of environmental compliance and the effectiveness of environmental management systems. IDE will provide a compliance audit report that is independent, confidential and objective. The scope of the audit addresses the level and quality of environmental activities and risks at the facility over the most recent 12-month period.
After the environmental audit, IDE can assist with solving any non-compliance issues including permitting, testing, and development of training programs. IDE's personnel have developed and implemented OSHA and RCRA training programs for both manufacturing plant employees and environmental managers.
Remedial Design
IDE's approach to Remedial Action Plans and Designs is based on the potential risk posed by the environmental condition(s) and the most complete and sound scientific data a given project will warrant. IDE designs plans for remedial action that consider cost and time restraints, potential for innovative application of technologies, and all available regional and site specific data to address the end goals of the stakeholders for any particular project.
Risk Assessment
IDE's approach to environmental assessment and remediation uses risk assessment as an integral part of the process from start to finish. By factoring in the risks of exposure to the public and the environment from environmental threats, site assessments and remedial strategies are tailored to identify the source areas and protect the most sensitive potential receptors. This targeted approach results in considerable time and cost savings for our clients. IDE's team of experienced risk assessors uses the latest programs and technologies to accurately define "risk" and keep each project moving toward a successful completion.